Orkdal IL > Arkiv > IMC 2016 > HS 50 and Nordic Combined at the first day of IMC
HS 50 and Nordic Combined at the first day of IMC
02.03.2016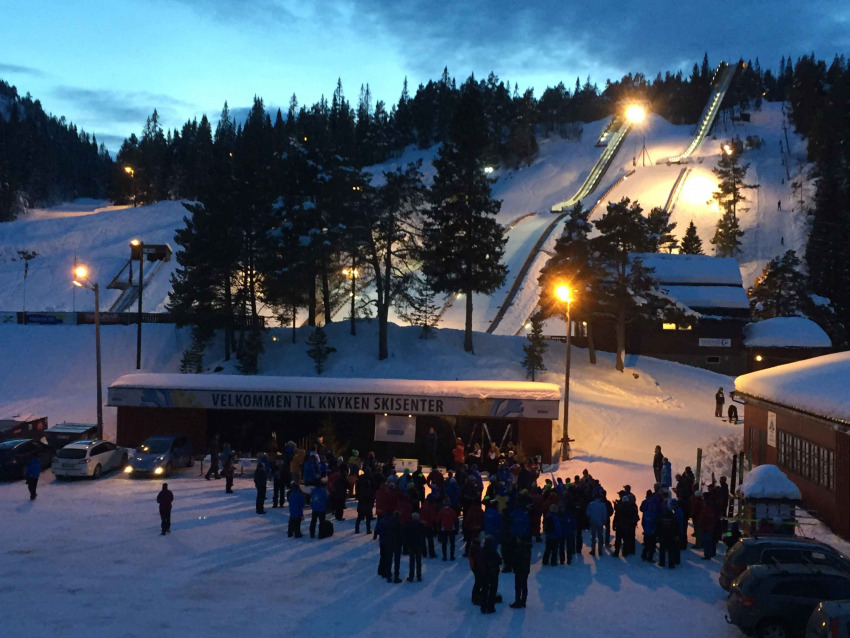 IMC 2016 started in Knyken Wednesday with ski jumping in hill size 55 and Nordic combined. The picture above is from the medal ceremony in Knyken Wednesday evening.

You can see photos from the medal Ceremony in this album
(photo:Helge Andersen/Knut Arne Bakke).

Photos from the competition in H55 are in this photo album(photo: Helge Andersen).

You find the results from IMC 2016 here.

The medals from the competitions Wednesday will be given to each country at Catains meeting Thursday afternoon. Three medals are missing, two from Nordic combined 45-49 and one from Nordic combined 70-74. This medals can be changed into the right ones at Thursday.



The conditions were good in Knyken at the first day of IMC 2016. At the picture you can see Ole Andreas Skatvedt from Norway. Skatvedt finished second in class 50-54. Knut Bjerke from Norway is World Champion in this class.



Seppo Kinnunen goes in for landing. He jumped 52,5 metres in his longest jump and won the class 45-49.



This is the Norwegian jumper Stig Viken in traditional jumping style.



Anders Bechmann was runner up in class 40-44. Hill record holder i K70 Knut Bjørnar Strøm became World Champion.



It was impressive jumping by Martti Lamminpää from Finland. Martti jumped hill sice 55 in class 75-79 years, and he became World Champion:)



We are looking forward to the  competitions at Thursday. Hill sice 33 starts at 10.00. 

We wish all participants good luck! 
Relaterte saker: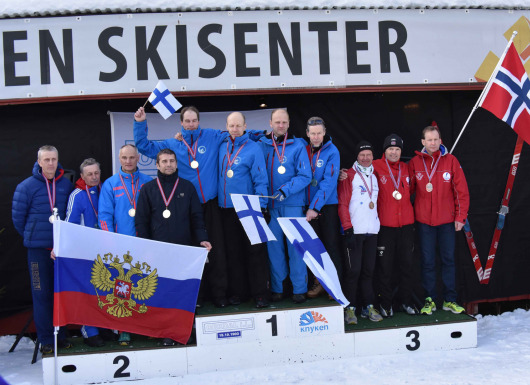 05.03.2016
IMC 2016 had its last competition day Saturday in Knyken Norway.
04.03.2016
Skijumping in HS 23 and HS 75 was at the...
03.03.2016
At the second day of IMC 2016 in Knyken Norway...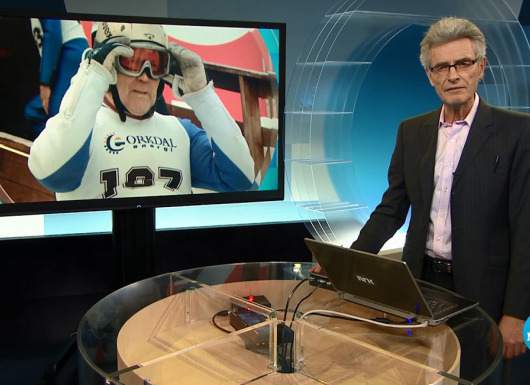 03.03.2016
Norwegian television(NRK) visited Knyken and IMC at Wednesday.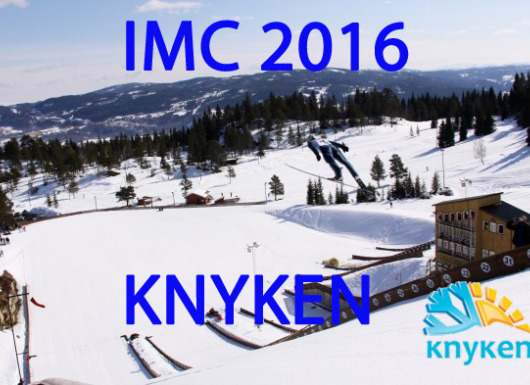 02.03.2016
Ski jumping and nordic combined International Masters Championships will be...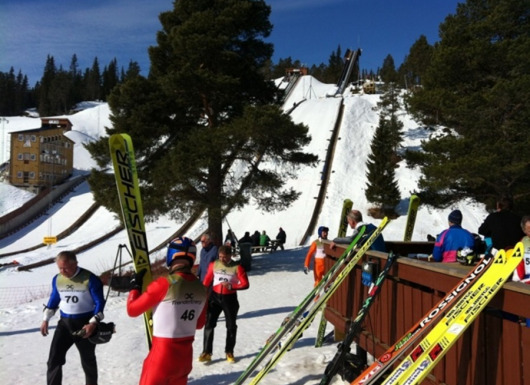 02.03.2016
You can see The Power Point from Captains meeting...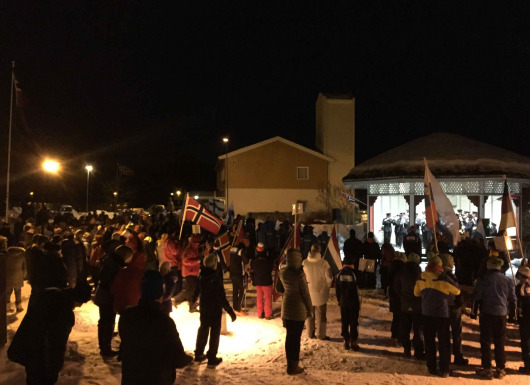 01.03.2016
IMC 2016 in Orkdal started with the opening ceremony at...